UNITED ARAB EMIRATES
Fashioning Abu Dhabi's First Hindu Temple
EVEN WHILE NAVIGATING THE challenges of Covid-19, the BAPS Swaminarayan Sanstha continues to make progress on the first formal Hindu temple in Abu Dhabi, the capital and second most populous city of the United Arab Emirates. After the final design was completed in early 2020, the foundation was laid in April.
According to an article in Gulf News , the first released images of the temple's design show an amphitheater overlooking the temple as well as classrooms, a community center, gardens, food court, a library and more. The temple's 25,000 cubic feet of stones are being sourced and carved primarily in Rajasthan and Gujarat.
BAPS mentioned that since this will be the first Hindu temple in the city, it important that it feature components that all UAE Hindus can relate to. This goal is expressed in the architecture, which covers a range of Indian geography, traditions and belief systems, which include teachings from the Mahabharata , Ramayana and Puranas .
You can learn more about the temple design in this video: youtu.be/G3mOTSJmUbU.
---
AFGHANISTAN
Hindus & Sikhs Flee Their Afghan Homeland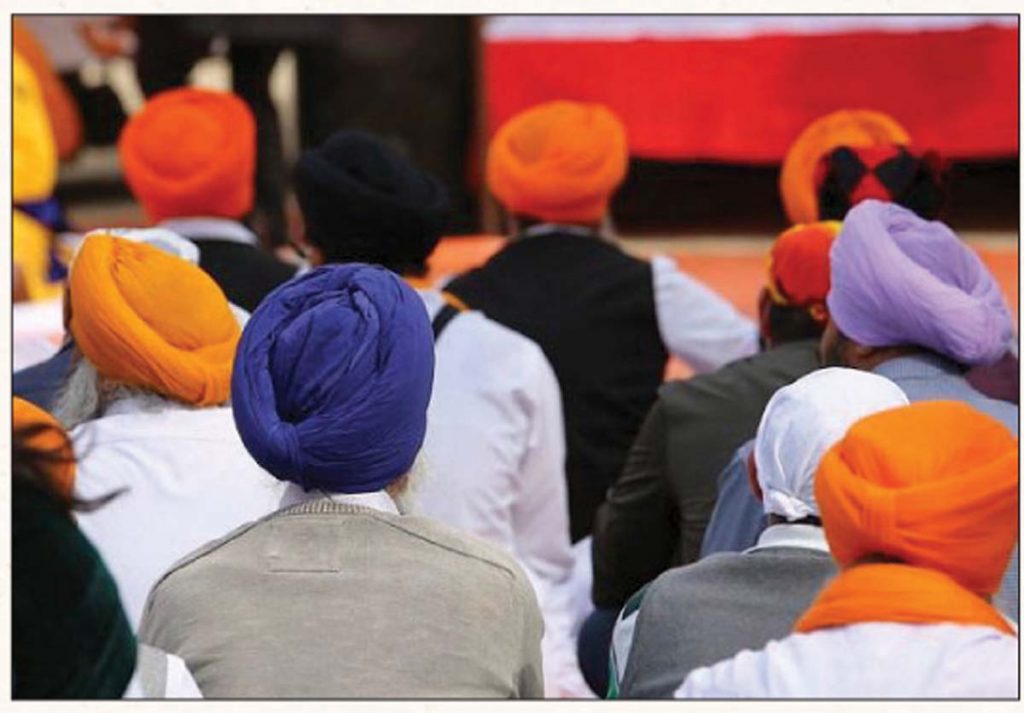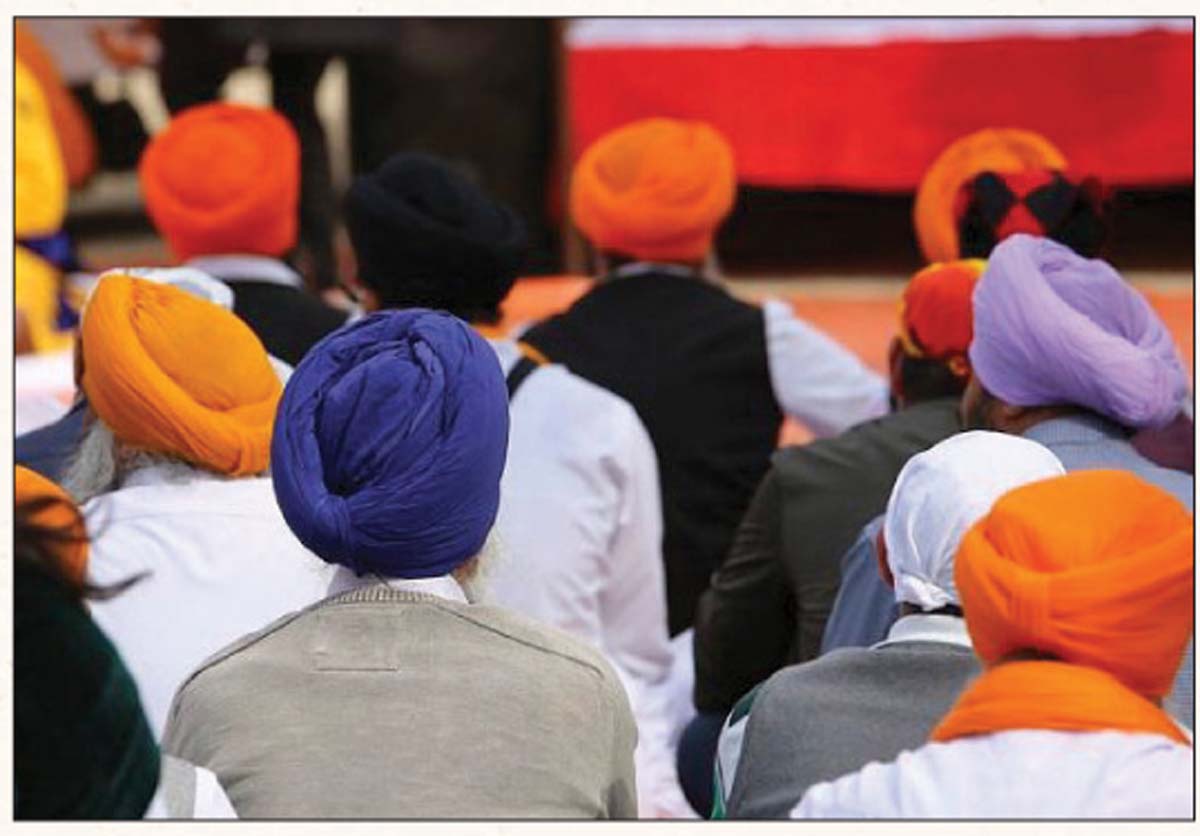 THE HINDUS AND SIKHS WHO live in Afghanistan are an interwoven community. With more similarities than differences, they attend the same places of worship while being respectful of each other's faiths and generally supporting each other while living in a majority Islamic country.
The Afghani Hindu and Sikh community once comprised as many as a quarter-million people, but is now down to a population of less than 700, according to an article from AP News. This reduction has been due largely to the general lack of safety and government support faced by the community, who feel threatened by local extremism.
Just last March, 25 Sikhs were killed in Kabul when a gunman attacked their place of worship. In 2018, a suicide attack in Jalalabad killed 19 people, including a community leader who was seeking election to parliament. Another community leader, now living abroad, says he fled Afghanistan several years ago after his brother was kidnapped and killed by gunmen in Kabul.
In 2010, the Afghan government created a chair in the National Assembly for religious minorities, but many view the action as merely symbolic.
Many of the nation's remaining Hindus and Sikhs are now leaving the country. Groups of nearly 200 at a time are making their way to India, with some saying they will then continue on to Europe or Canada.
Hamdard, a struggling member of the community, told AP News, "It's hard to leave our birthplace, but we have no other option…. Afghanistan does not want us anymore." Seven of his relatives were killed in the attack in March.
---
BRAZIL
Hanuman Helps Brazil to Heal
IN JANUARY, 2021, BRAZIL'S PRESIDENT JAIR Bolsonaro thanked India and Prime Minister Modi for the country's help in supplying Brazil with an initial batch of two million doses of AstraZeneca's Covishield vaccine. Brazil has reported one of the highest Covid-19 death tolls in the world. In his appreciation, President Bolsonaro tweeted a graphic of Hanuman carrying the vaccine from India, just as He had retrieved the sanjeevani plant for Lakshmana, as narrated in the Hindu epic Ramayana .
India has also flown vaccines to Seychelles, Mauritius and Myanmar, with supplies contracted to fly to Saudi Arabia, South Africa, Morocco and Bangladesh as well.
---
ODISHA
Theives Pillage Heritage Sites

IT WAS RECENTLY DISCOVERED THAT 22 of 31 ancient statues have been stolen from the 13th century Daksha Prajapati Temple in Banpur town in Odisha. The statues are all made of the eight-metal (ashtadhatu) alloy (gold, silver, copper, zinc, lead, tin, iron and mercury). The statues stolen, valued at thousands of dollars, include those of Gopinath Dev, Kaliyugeswar Dev, Maa Kanaka Durga, and Chandrasekhar Dev. The temple is currently under the supervision of the Archaeological Survey of India (ASI), as it is of great cultural, architectural and religious significance.
Local historian Anil Dhir told the Hindustan Times that 48 reports of missing statues were filed in different police stations of the Prachi Valley in the last decade, but only one recovery was made. Odisha has been a major hub of stolen antiquity exportation, with some 300 valuable statues gone missing statewide.
---
VEGETARIANISM
Veggie School Lunches Are In Hot Demand
A ccording to a report released by Friends of the Earth, many public schools throughout the US are moving towards plant-forward menus which provide adequate options for vegetarian and vegan students, who are growing in number. A 2017 study of California's Oakland Unified School District revealed plant-based menus are easier on school budgets and have clear health and environmental benefits. The District saved $42,000 by reducing meat in lunches. This positive trend gives Hindu students better access to dharmic foods.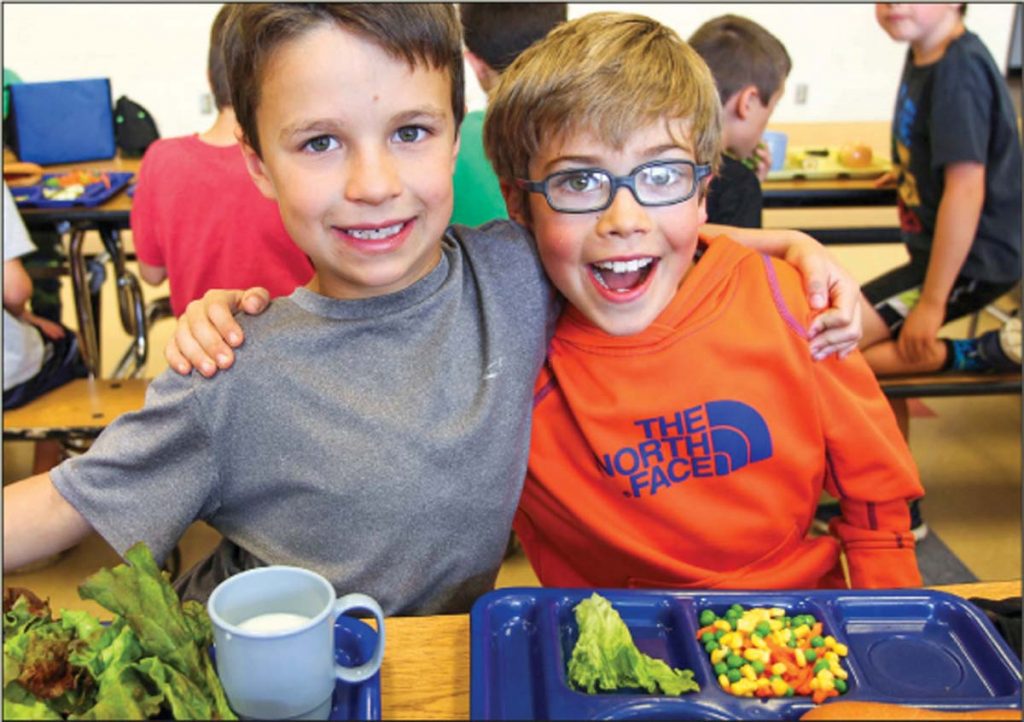 An October 2020 article released by the Hindu Council of Australia noted that the number of people leaning toward vegetarian diets in Australia has risen by nearly a million in the last decade. However, the article reported that students increasingly report feeling their meet-free diets are not supported. Some schools are using outdated curriculum teaching that eating meat is necessary for health. One student said classmates who want to eat vegetarian are prevented by their parents because of this concept. When his brother gave a pro-vegetarian presentation in class, highlighting the negative environmental impacts of animal agriculture, he was afterwards contradicted by the teacher.
These same problems appear throughout the US, where many students face meat-forward health curriculums, and the commonly held belief—espoused by students, teachers and parents—that a vegetarian diet is lacking in essential nutrients. Meanwhile, Friends of the Earth, highlights the positive trend that more schools are finding value (financial and otherwise) in healthy plant-based food options.
In a recent national survey of US K-12 school food directors, 55.2 percent said they offer vegetarian options for middle schools, with 68 percent offering them in high schools. In a review of the 25 largest school districts in the US, 23 serve vegetarian meals at least once a week, with 13 districts offering them daily. Much of this dietary drive is coming from parents and students, as vegetarianism and veganism continue to grow in popularity.
---
SRI LANKA
A New Gateway to Nallur
THE NALLUR KANDASWAMY TEMPLE IN JAFFNA, SRI LANKA, IS one of the most significant temples to the nation's Tamil people, as well as to many devotees abroad. This powerful shrine to Lord Murugan is a center of life for many islanders and is full of activity during its annual festival days. If you're traveling to Jaffna from Colombo, you'll eventually come to a fork in the road where the right-hand path leads you, for two miles, directly to the temple. On the auspicious day of this year's Thai Pongal in January, an opening ceremony was held for a newly created archway gate over the road, welcoming visitors to the main road to the temple. The first vehicle through the archway was Nallur Temple's bullock cart, carrying a traditional offering of rice. Several community leaders attended the event, including the head of Nallai Aadheenam, Sri La Sri Somasundara Paramacharya Swami, Dr. Aru Thirumurugan, Rishi Thondunathan and others.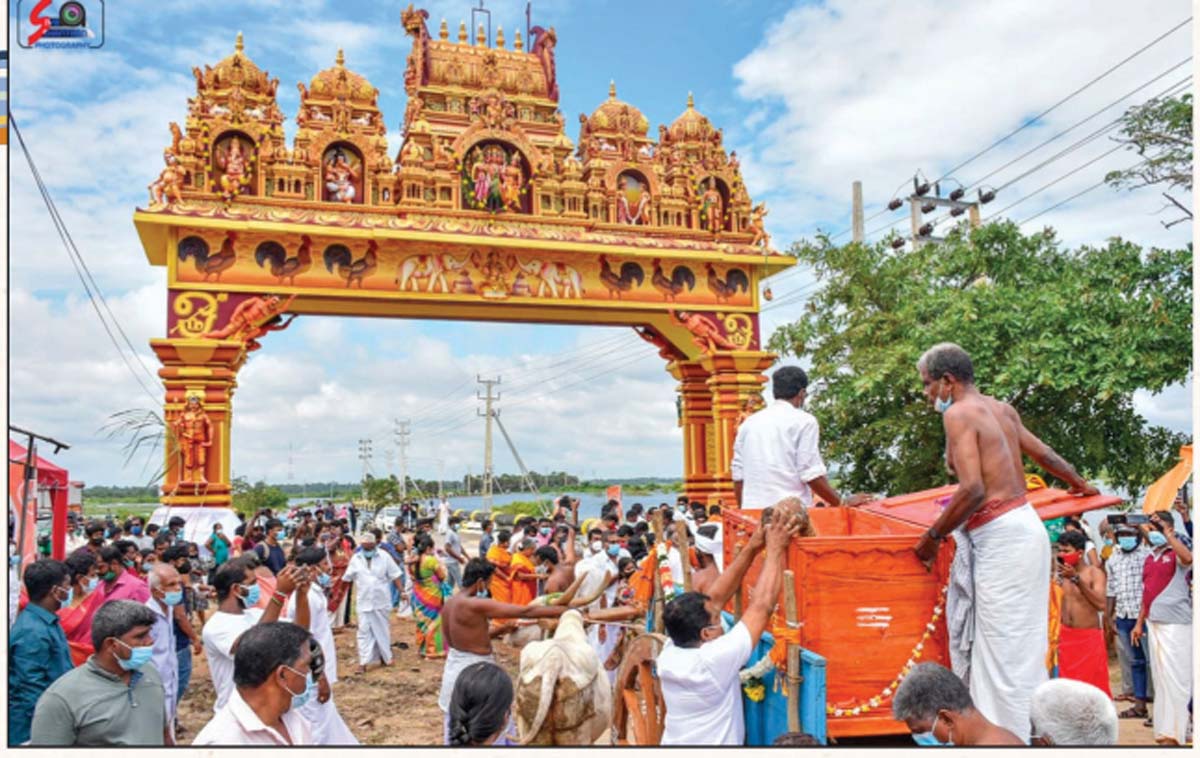 ---
BRIEFLY
THE UTTAR PRADESH GOVERNMENT has banned "unlawful religious conversions" with immediate effect. A new ordinance contains stricter provisions to flag conversions carried out by allurement, coercion, use of force or fraudulent means, and for marrying women with the objective of converting them to other religions. The Uttar Pradesh cabinet approved the draft ordinance that prescribes up to 10 years imprisonment for those found guilty of such conversions. The promulgation comes a month after Uttar Pradesh chief minister Yogi Adityanath vowed to end "love jihad," the deliberate targeting of Hindu women by Muslim men with the objective of converting the wife after marriage. The ordinance authorizes "aggrieved parents, siblings or close relatives" to file information reports of any violations. It noted that if a person reconverts to his/her immediately previous religion, the same shall not be deemed to be religious conversion.
THE KERALA HIGH COURT MADE an important ruling in late December 2020 pertaining to the movable and immovable properties dedicated to the presiding Deity of a given temple, in this case the famously wealthy Sri Krishna Temple in Guruvayur. According to Outlook India , the court ruled that all properties dedicated to the Deity shall vest in the murti, and that the temple committee had no power to divert funds to any government or non-government agency. "All the properties, including movable and immovable properties and money, dedicated to or endowed in the name of Lord Guruvayurappan or any property acquired in any manner by Guruvayur Devaswom shall vest in the murti of Lord Guruvayurappan, consecrated in the Sri Krishna Temple, Guruvayur."
AN ARTICLE IN INDIA TIMES reports that the University of Regina in Ottawa, Canada, has decided to return an Indian statue of Goddess Annapurna which was found to have been stolen from a shrine in Varanasi more than a century ago. The university has made clear that this is an effort to help the global trend of righting historical wrongs, and particularly the damaging legacy of colonialism.