CHICAGO
In the city where Swami Vivekananda became famous, thousands gather to celebrate and debate the role of Hindus and Hinduism in today's world

THE THEME OF THE SECOND WORLD Hindu Congress (September 7-9, 2018) was Sumantrite Suvikrante—"think collectively and achieve valiantly." This inspired and pervaded the stirring inaugural speech by RSS chief Mohan Bhagwat from India, the eloquent concluding remarks by India's Vice President, Venkaiah Naidu, and the spirited speeches by a galaxy of speakers at the various sessions during the three-day event. The WHC, held at the Westin Hotel in the Chicago suburb of Lombard, commemorated the 125th anniversary of Swami Vivekananda's historic speech at Chicago's 1893 Parliament of the World's Religions.

The venue wore a festive look, with the hustle and bustle of men and women from far and near—2,500 delegates and another 250 distinguished speakers from 60 countries. Hundreds of participants served as volunteers to help make it all go smoothly.

The inaugural session began with the blowing of conch by Swami Vigyananand and lighting of traditional oil lamps by the invited dignitaries. Among those on the dais were Bhagwat; Prof. S.P. Kothari of MIT, chairperson of the organizing committee; Ashwin Adhin, Vice President of Republic of Suriname; Acharya Lokesh Muni, founder of Ahimsa Vishwa Bharti; and Ashok Chowgule, Working President (External) of the Vishva Hindu Parishad. The Ekatmata Mantra was recited by Chandrika Tandon, chairperson of Tandon Capital Associates, and an imposing larger-than-life-size statue of Swami Vivekananda was unveiled as the backdrop of the podium.

Bhagwat delivered his rousing keynote address to a standing ovation, remarking that the organizers had appropriately chosen the theme for the WHC because the time had come for Hindus to think and act collectively.

"India," Bhagwat said, "is no longer a slave country. We are not a weak society. We all have to rise and follow our ancient wisdom. Our Hindu values emphasize welfare of every individual, the collective community called society, nature and even the environment. When we rise, the nation also rises. The duty of Hindus is to impart these universal values to the world, but we have forgotten these values. Though the Hindu society has meritorious people, they have forgotten to work together. If a lion moves alone, a pack of dogs can overpower it. We have the capacity to work together. Our thoughts are not modern. Over-idealism is good. I am pro-future. We are ancient and also pro-modern. Without harming others, we must protect ourselves."

He said that earning more money was not bad, but one should learn to help others. "Every act of life must be surcharged with spirituality. Whenever your mind is disturbed, you will do wrong things. Acquire strength, but use it in unity. You have to control your ego, but if you have absence of ego you will be defeated. So controlled ego is needed. No one can win single-handedly," he concluded, "but together we will win."

Popular actor Anupam Kher received an appreciative welcome at the plenary session. He remarked, "Hinduism is a way of life, and one becomes a Hindu by living like one. Tolerance was the centerpiece of Vivekananda's message. My roots are steeped in Hinduism. As a Hindu, it pains me deeply to see how ignorance and half knowledge are trying to destroy one of the oldest and world's most peaceful religion."

During the three days of deliberations, a total of 50 sessions were conducted in seven tracts—the Hindu Economic Forum with the theme, "Making Society Prosperous;" Hindu Educational Conference with the theme, "Quality Education for All;" Hindu Women Conference with the theme, "Highest Respect for Women;" Hindu Organizational Conference with the theme, "Unity is Power in the Kali Yuga;" Hindu Youth Conference with the theme, "Rise, Organize, Lead, Emerge;" Hindu Media Conference with the theme, "Truth Is Supreme;" and Hindu Political Conference with the theme, "Responsible Democracy for All."

The panelists, speakers, coordinators and chairs shared their views and experiences, making many suggestions for creating a better Hindu identity, sustainable eternal dharma practices, protection of nature, fair and frank dissemination of information, meaningful education without historic distortions, justice for all, equality of genders, governance on fair democratic principles, and universal unity for peace and prosperity for all mankind.

The brief remarks of Prof. Arvind Sharma of McGill University, who introduced the education conference panel, "Responding to Western Academic Challenges," give an example of the profound insights offered by various panelists: "Who are the people telling us what we Hindus are or should be at the moment? From whom comes the challenge to who we are?" He identifies three groups, all Western. First, Indologists who "attack Hinduism because Hindu self-understanding challenges Western understanding of Indian history and culture, and undermines their three-centuries-old hegemony. Hindu civilization is the only example of a major civilization the reconstruction of whose past and culture, in modern times, is not the world of its own scholars but of Western scholars."
The second group are liberals whose vision of India is a Macaulayan one in which the legacy of British rule "continued in the form of the English language, Western political and legal institutions and, this is important, the conversion of India to Christianity. All the elements of this vision have been realized, except conversion to Christianity."

And finally, Sharma said, there are the Marxists, who want India divided along class lines. But "such a vertical division of society is prevented by cultural loyalties of language, religion and so on, which cut across such divisions horizontally." Thus, he concluded, "The Western Indologists, the liberals and the Marxists pose a joint challenge to Hinduism."

Vamadeva Shastri, a fellow panelist with Dr. Sharma, told the India Post after the event, "The reality is that India has been the dominant civilization in the world, spiritually and culturally. India has preserved and conserved the science of consciousness, and no one can deny that. We need a higher awakening of ancient traditions."

The Youth Conference, organized by the Hindu Students Council, Hindu Yuva and the UK National Hindu Students Foundation, focused on how the youth can contribute to a stronger future for Hindus and Hinduism. The Hindu Students Council's report on this meeting praised the first panel session, on strengthening Hindu identity, saying the panelists from the UK, New Zealand and Trinidad conducted an insightful examination into how young people can contribute to changing the narrative of Hindu identity. Their report commended a second panel that dealt with proactive engagement with the media—how to correct the media's under-representation of Hinduism and counter false narratives of Hinduism as they appear.

Parth Parihar of the HSC explained in more depth in the Indo American News: "One important issue was 'Strengthening Hindu Identity.' As speaker Murali Magesan of New Zealand put it, 'We see the vast achievements of Hindu society and would expect that people would identify as Hindu very proudly. But, it's not happening,… so we must ask, why?' As the conference would elaborate, 'not knowing' how to represent Hindu dharma has led to voices outside the community speaking for our traditions and in the process misrepresenting them at times. The goal before the current generation of young Hindus is to build a positive, modern vision of Hindu identity and present this vision confidently in all walks of life."

Addressing the concluding session on September 9, Vice President Venkaiah Naidu invoked the message of Vedanta philosophy, as had Swami Vivekananda, saying, "The story of Ramayana continues to be popular and inspires the world. That is why India is known as Vishwa Guru ("world guru"). India has taught the world tolerance and universal acceptance of all religions, and itself practices both. India's vision is very broad—India considers the whole world is a family, Vasudaika Kutumbakam. The world is the manifestation of the Divine—God."
He went on to say that Swami Vivekananda's timeless message of tolerance, charity, gender equality and protection of nature was still relevant even today. "Ideal behavior is more important than ideology. That is the spirit of Hinduism."

Dinanatha Bodhiswami flew from Moscow to attend the event and introduced the Russian edition of HINDUISM TODAY, of which he is the editor. He was pleased with the event, and said, "I felt light-hearted, full of strength and confident in the future. My teachers and mentors, the wise rishis of old, a billion devotees around the globe and the best religion that has ever existed in the history of humanity are always with me."

Karolina Goswami of the popular "Indian in Details" YouTube channel, offered these observations from her participation: "There are many ideologies that have had their entire focus on conquering the world, which has given us violence and hate and encouraged the vilification of many native traditions. But India's dharmic religions encourage us to focus on conquering our minds, an inward goal by which we should be able to reduce wrongdoings globally. I felt that the WHC helped many Hindus to work together for the common objectives of serving humanity, preserving their golden heritage and encouraging a fairer representation of their traditions and cultures in the global media."

Vamadeva Shastri commented to HINDUISM TODAY, "The WHC was a pivotal event for the entire global Hindu community. It indicated a paradigm shift in the Hindu mind, with a new self-confidence and clarity of self-articulation. Old anti-Hindu prejudices and stereotypes will no longer be tolerated or silently endured. At the same time, the event revealed how entrenched anti-Hindu forces, particularly of the radical left, are afraid of the Hindu community asserting itself in the West, but the WHC shows that they can no longer control the agenda."

There's a YouTube interview, bit.ly/WHC-Elst, with Koenraad Elst, part of the education panel, with some insightful analysis.

There were many compliments and few complaints about the well-run event. Some observed that the frequent use of Hindi—during plenary session speeches, in particular—annoyed the South Indians and second generation listeners who did not speak the language. Others complained about the wall-to-wall speeches (12 hours some days), saying more time should have been allowed for delegates to interact with each other. We at HINDUISM TODAY noted that the media coverage and YouTube broadcasting could have been much more extensive.

In a note sent out to all the volunteers who ran the event, organizer Abhaya Ashthana captured the magic: "With Ishwara's grace, things came together nicely for WHC 2018. As they say, when folks join sincerely in a cause bigger than themselves, Daivam (God) ensures the rest. The three days went by like a breeze, but left faces, images and words engraved in our mind for a lifetime. We all felt touched, humbled and delighted by the presentations, talks and personal conversations. Delegates were extremely appreciative of the quality and caliber of the conference; they enjoyed the food, the hospitality and departed with a smile and promise to meet again in Bangkok 2022."

The theme for the Third World Hindu Congress, to be held in Thailand from November 4 to 6, 2022, was announced as "Victory of Dharma, Not Adharma."

With reporting by J. V. 
Lakshmana Rao, Chicago

VIEWPOINT

A Grand Success
BY FRANÇOIS GAUTIER

AT THE CHENNAI AIRPORT THE night of September 5, hundreds of Hindus, some with orange banners, were boarding flights for Chicago via Europe. Soon enough we were all at the conference site outside Chicago. I have never seen so many Hindus together, except in melas and kumbhs—and talking so loudly and happily!

Many famous faces greet us as well: Rajiv Malhotra, already busy conducting interviews to promote and defend Hinduism; Vivek Agnihotri, one of the most remarkable defenders of the Hindus; Mohandas Pai, chairperson of Manipal Global; Subhash Kak, a quiet and brilliant scholar of Hindu dharma; and a few Western ones, too: David Frawley, a wonderful Vedic scholar; and Koenraad Elst, one of the first to defend Hinduism in the West.

On the morning of the 7th, the speeches are long, but the energy is good; the huge hall is packed and each speech is cheered wildly, including the opening by Shri Mohan Bhagwat and a short but strong talk by actor Anupam Kher. A few big names are missing, apparently impacted by the adverse publicity by fringe groups against this conference. But believe me, you could not find anything milder than a Hindu, and this WHC was anything but fundamentalist. It sometimes enrages me that the most peaceful, most tolerant religion of this planet, that accepts that God takes many names and faces, is attacked and vilified so much.

There were many parallel conferences—women, youth, education, media, writers, etc. The youth conference, featuring young NRIs as well as India-based youth, had a packed audience. The economic conference was also fascinating, with a passionate expose from many, including Mohandas Pai, showing the astonishing economic progress accomplished over the last several years in India along with a strong message for the numerous NRI's present: "Work happens in India; this is where you need to reinvest your energies and contribute to the economic growth."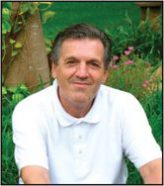 In the writers' session, which had been renamed "Hindu Identity in the Modern World,"Amish Tripathi spoke brilliantly about this Hindu identity. Sree Iyer, the founder of the PGurus magazine, spoke eloquently about his task to tackle corruption in the media, while R. Jagannathan, editorial director of Swarajya magazine, highlighted the need to think Hindu.

I spoke about Kashmir, which I have covered extensively for 12 years and just came out with a new book In Defense of a Billion Hindus, which has an entire chapter devoted to the region. I commiserated with the exodus of 400,000 Hindus becoming refugees in their own land, a phenomenon I witnessed firsthand.

This conference made us feel that in spite of so much Hinduphobia in the media and academic circles, it is wonderful to be a Hindu today—that Hindu identity remains strong even after centuries of genocide on Hindus. Some of us spoke about the five-pronged attacks that we see on Hindus today: from the media, from the Marxists, from the Christian missionaries and their unabated conversion via financial incentives (as witnessed recently during the Kerala flood); from Islamic fundamentalism, which stems from so many Indian Muslims going to work in the Gulf countries and coming back radicalized; and from the rampant Westernization of rural India, mostly through TV channels, which convinces innocent women that a cheap cream will make them fairer, or innocent boys that wearing a suit will turn them into real men.

As emphasized by the Vice President of India in his closing speech, the message of this conference was very clear: Hindus need to forget their differences, unite and stand up for their bothers and sisters, whenever they are attacked. Hindus are one billion worldwide, one in seven persons on this earth, and they hold the last of the knowledge which once roamed the world, from Greece to Mesopotamia, from Egypt to the Celts: "Who am I, what is dharma, what is karma, what are the tools to become a better human being (meditation, etc.), why am I reborn again and again?"

Lastly we should thank the organizers for having brought 2,500 Hindus together, not a mean task. See you then in Bangkok, in 2022!

FRANÇOIS GAUTIER is the editor-in-chief of the Paris-based La Revue de l'Inde, and has written several books on India. Follow him on: facebook.com/francoisgautierofficial